The SSN (Social Security Number) Verification Scan is performed as part of our US Criminal Record Checks. This scan matches the candidate's name and SSN with their Social Security records.
What does a "discrepancy" or "incomplete" status mean?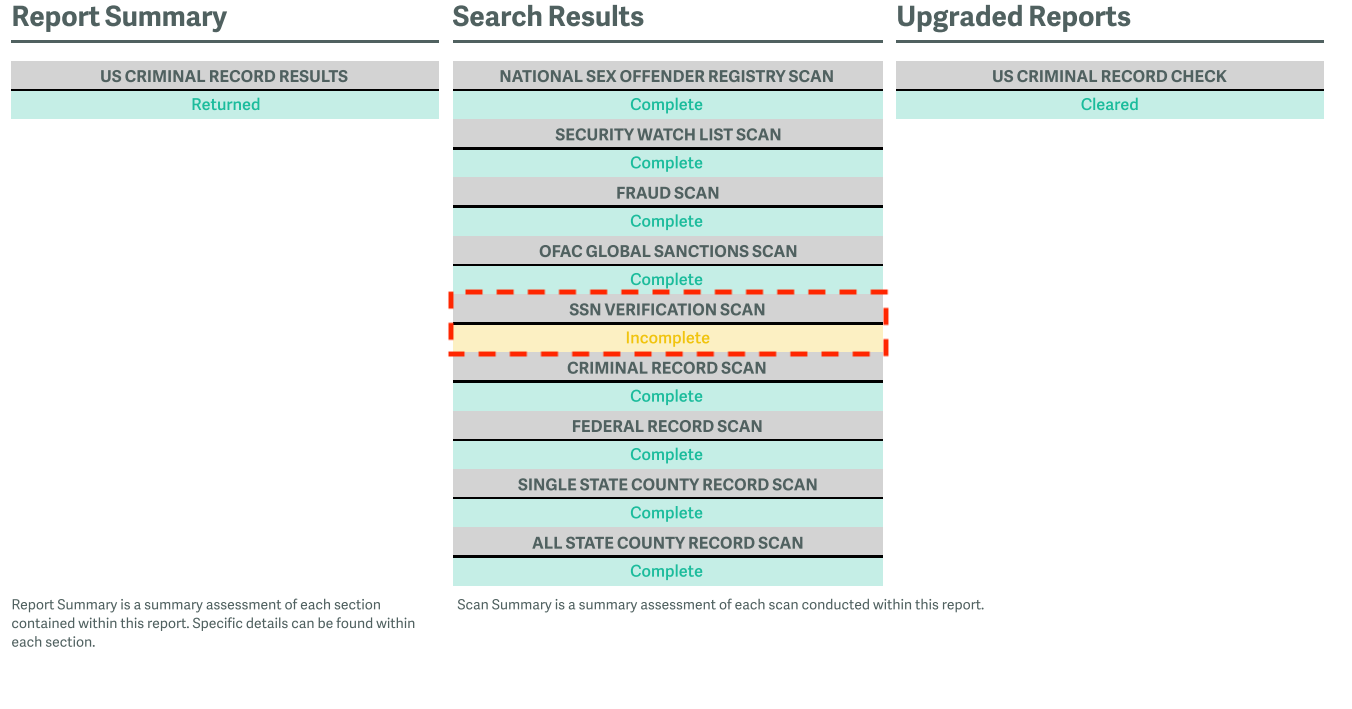 A Social Security Number Trace or "SSN verification scan" can be returned as incomplete or show a discrepancy due to the following:

The SSN was incorrectly entered by the applicant.

The SSN was issued after 2011 when changes were made to how SSNs are issued to US residents (

r

andomization

).
What to do if a report returned the SSN status as incomplete/discrepant?
Reach out to Certn Support or your Client Manager at Certn, and let them know the candidate's SSN came back as discrepant.
Certn will confirm whether this is due to randomization or wrong SSN.

If the discrepancy was the result of randomization the report will be updated accordingly.
If the discrepancy was the result of an incorrectly-entered SIN, you will be advised to run a new background check on the candidate.