The dashboard has functionality to help you keep track of your candidates.
In the screenshot below, the categories "Prospects", "Employment Pending", "Employees", and "Archives" (top left) can be used to group candidates together according to their stages. To view the candidates in the different stages, simply select the tab you want to view.
To move a candidate into another category, click on the Actions button for the candidate (far right), and select the correct "Move" option to apply to the candidate.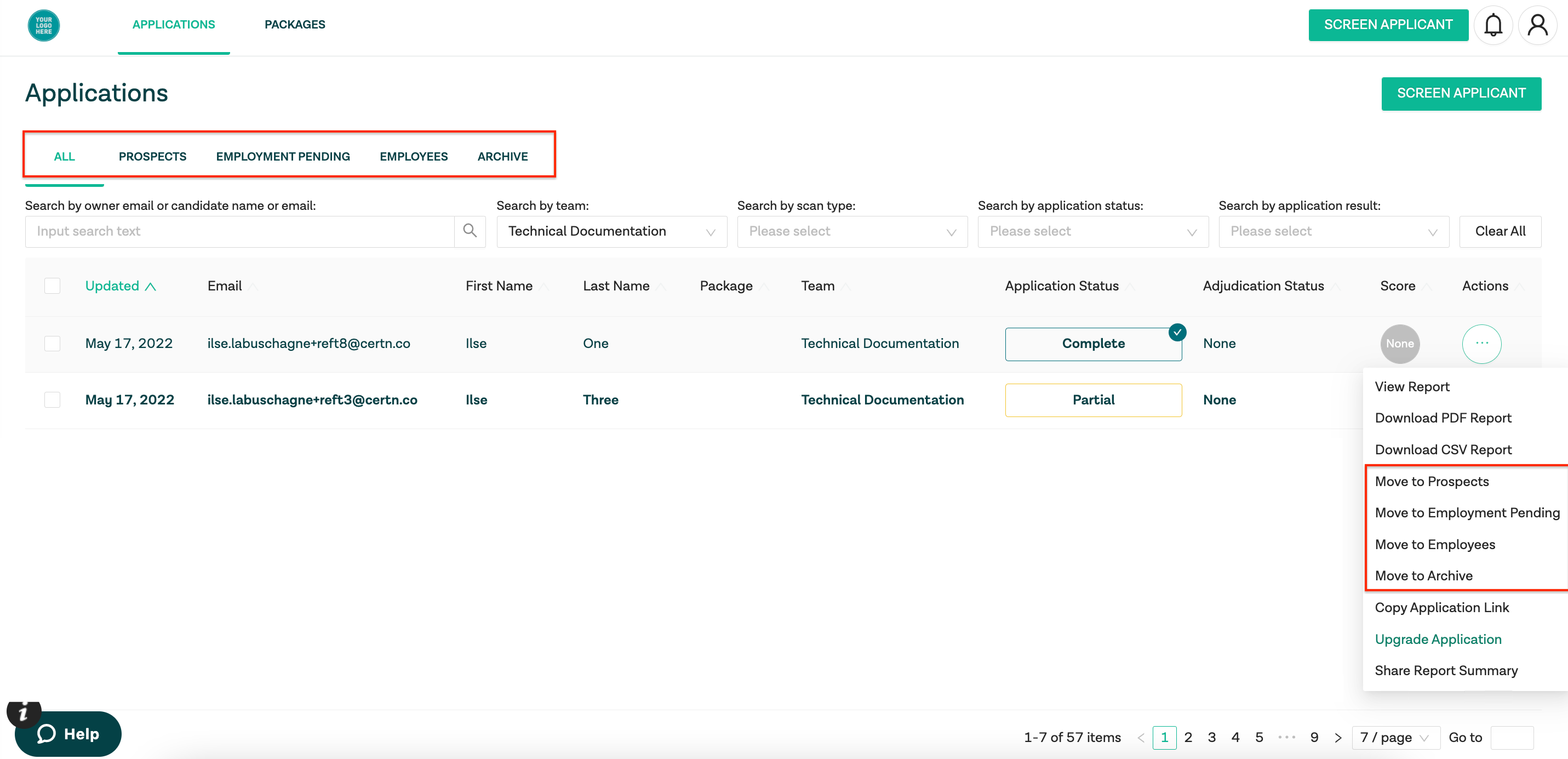 Does "Move to Archive" delete the application?
No. "Archive" is simply a separate category for those candidates that don't necessarily fall into the other categories. You will still be able to see these candidates from the "Archive" or the "All" tab. To delete the application, first move it into "Archive", then from the Archive tab, select the Actions button for the application you want to delete, and select Delete Application.