In this article, you'll learn how to complete a job application that includes a Certn background check request in the Fountain platform.
This article is for individuals who are applying for a job through Fountain when the job requires a background check from Certn.
When you start your application, you will proceed through a series of stages that depend on the type of information the employer needs. For each job application plus background check you'll be asked to submit personal information required by the employer and/or for your background check. For example, you may be asked for your full name, date of birth, previous criminal convictions (if any), employment history and/or references, and education information. A panel on the left side will indicated your progress through the series of stages.
The background check stage is powered by Certn, but you can simply continue the process without ever needing to leave the Fountain platform.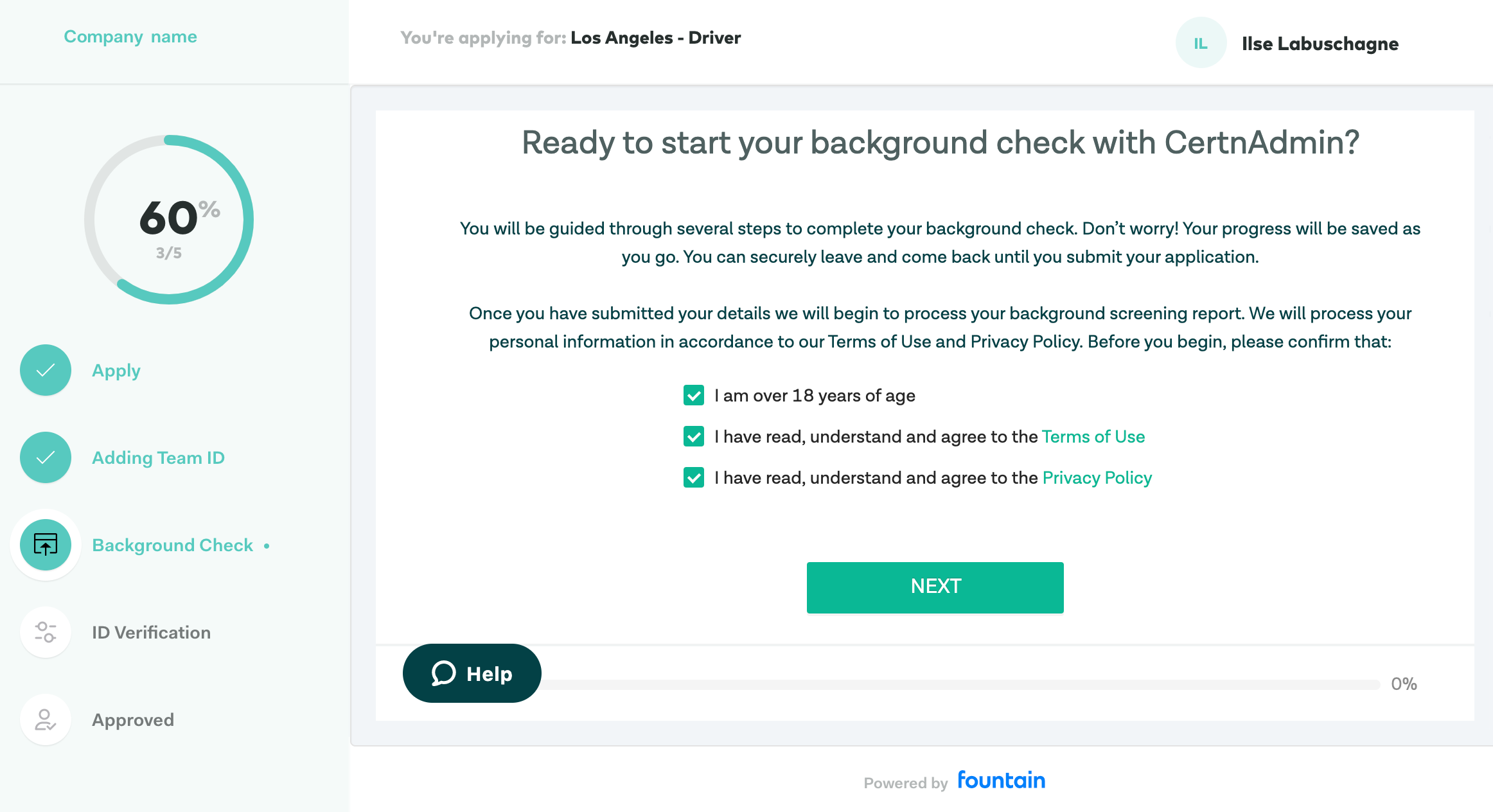 Continue with the series of background check pages. On the final page in the background check stage, you'll have an opportunity to review your information for accuracy before submitting it to Certn.
Complete the rest of the application as required by the employer and submit!
Need help?
For questions pertaining to the background check stage in Fountain, contact Certn at support@certn.co.
For technical issues with any other parts of your application, contact Fountain.
For job-specific enquiries, contact your potential employer or the job poster.